I am not a huge follower of celeb lifestyles. I often would rather spend my time reading a good book, or a fitness magazine rather than cracking open People to see which celeb got drunk, or who hooked-up/broke-up. Unless i'm at the dentist/doctor/etc....in that case hand over the gossip and guilty pleasures!
That being said, there are a few out there who really intrigue me. When a select group of celebs end up in the headlines I can't help but read their stories! Personal battles, opinions on music, favorite foods, new movies they are coming out with...I am a moth to a flame!!! So, I felt it was high time for me to divulge my little bit of celeb stalking and reveal my celeb crushes!

Amy Adams
She is fantastic! I have loved every movie she has been in, and I wish we were friends! Always dressed to kill, with style and class, I see her as an all-around amazing lady!


Kate Winslet.
Ever since Titanic I had a fascination for Mrs. Winslet. Each movie she chooses has a strong female lead, full of spunk, perspicacity and gumption. It was "The Holiday" that I became completely enthralled with her. I hope that when I am her age I have her looks, her determination and her fierce pride to stand up for what she believes in. She is a first class lady.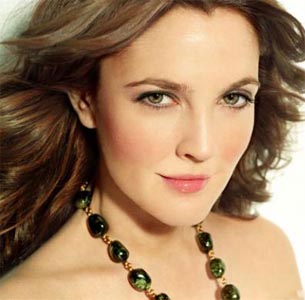 Drew Barrymore
I don't know what it is about her, but she just always seems to surprise me. In her interviews her laugh is infectious, and each time she talks I can't help nut notice things about her that I admire, things about her that I pride upon in myself. A true chameleon she can change her look up without fuss. New hair color, new clothing style...anything goes! ...and I love that!


Anna Faris
2 words... freaking hilarious! I can't get enough of Mrs. Faris. Every movie she is in I just have to see, and she makes me laugh so hard I almost pee myself. Not to mention the girl is gorgeous! I don't know any other girl out there who can have a scene ("Just Friends" with Ryan Reynolds) where she can be foaming at the mouth from toothpaste and STILL look gorgeous!


My newest girl crush...Elizabeth Banks.
In "Zack & Miri Make a Porno" I just loved her comedic relief, and all of the gorgeous scarves she wore throughout the film! She has quickly worked her way into my top 5, and I imagine it will only be a matter of time before she is making headlines!