Lately, I have discovered a few new things which I just adore!
It's impossible for me not to share them, and shout it from the rooftop!
So, for all of those ladies out there who love a good recommendation....
Here are a few of my favorite things...
1.
Victoria's Secret Crop Leggings! (mine are from the PINK line)
I absolutely ADORE these leggings! I bought a pair a few weeks ago, and now don't want to wear anything else when working out! Not only are they cute, but they actually stay where they are supposed to! I find myself constantly tugging workout bottoms back up when I jump around a lot, but these pants stay EXACTLY where they are supposed to stay! If you have ever had the problem of waistbands inching down then DEFINITELY try these out!
2.
Selena Gomez's new album, A Year Without Rain
This CD is fabulous! It's filled with one fun upbeat song after another! It just makes me want to start dancing the second it starts playing. I definitly love it when i'm at the gym, but it's also a great way to blast through the house when you are cleaning or getting ready for a night out with your girlfriends! So much fun!
Ever since I got my Kindle I haven't stopped reading! I can sit with my Kindle in one hand, a fresh cup of coffee in the other, and easily flip the pages with one hand. it's become my favorite way to wake-up each morning, and it feels good to be reading so much again!
I have found that my running shoes aren't exactly the best shoes for Zumba. The heel is wide for stability when running, and they have a lot of traction so I don't slip when running. I almost tripped in class the other night when trying to turn quickly during my Zumba class, and decided that the time had come to invest in a shoe I can move in. My new Nike Zooms are flexible, mesh and have multiple stability points so I can move freely, and cushion my feet at the same time! I love them. :) And I got them for only $40! (originally $80)
5.
Panera's Orchard Harvest Chicken Salad
I just love the cherry blasamic vinaigrette, the sweet punch of crisp apples and dried cherries, nuts and crisp romaine! A perfect combination for a healthy Fall treat!
6.
American Eagle Slim Boot-cut jeans
These are my absolute favorite jeans! They have a relaxed fit, look great even when a little wrinkly and have just enough stretch in them to provide a great fit, but not look slouchy. Love love love them!
Spencer and I have been watching this show on Netflix instant over the past few weeks, and I really love it! It funny, smart and always exciting! Some shows it feels like the same topics are just visited over and over each week, but this one definitly always has something interesting to say!
I love camisoles. I wear them under just about everything, workout in them, lounge in them....and the long cami's from Express have been my go-to cami for 5 years now! They are great for long-waisted girls like me, with lots of stretch and curve hugging fit. I won't even TRY another brand! Plus, with so many colors, which constantly change with the season, there are always new ones to get! These also go on sale often so you can be sure to stock up at a fair price. :)
10.
The Luxury Plush Throw from Restoration Hardware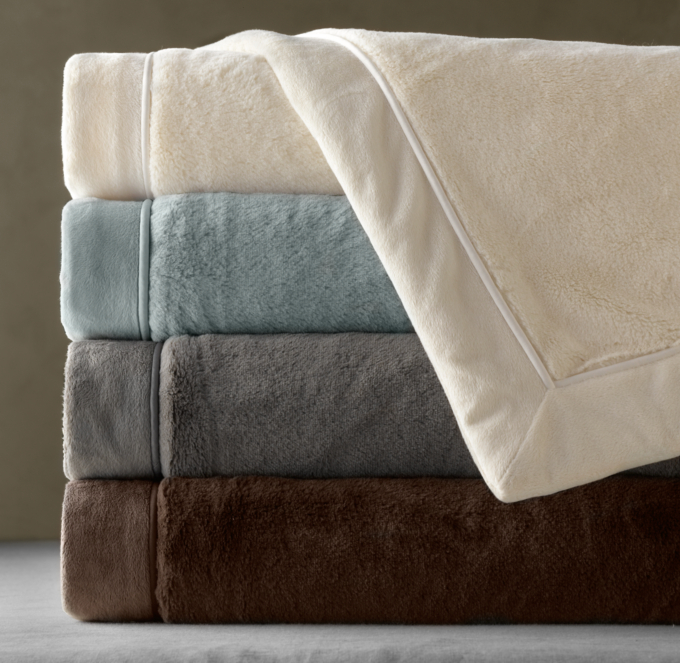 These blankets are amazing! I have had mine for 2 years now and its still as soft and silky as ever. I got my grandma one for Christmas last year and she kept it out year-round. A perfect blankie for snuggling up on the couch! Now I need to get another one so Spencer and I both have one and he stops stealing mine!

All of these things are 5-star rated by me, and you should definitely check them out! What's your favorite thing lately? Maybe its clothing, makeup, or even a new artist! Let me know!
♥
Jenni