Tonight I had a burrito that rocked my world.

It was at a little place close to Spencer and I's home. Not too authentic, but ridiculously tasty when I get a hankering for a good margarita, a burrito and some tasty chips and salsa. :) The burrito excursion was my reward for being a good patient at the doctor! The eye doctor that is! I am getting new glasses!!! I haven't gotten a new pair of glasses since my freshman year of high school! That was 10 years ago!!!! Needless to say, they aren't exactly "accurate" anymore...and I mean see a giant teddy bear standing in my back yard, and it turns out to be a tree kind of not accurate. I am seriously blind as a bat! I ended up picking a cute little pair that is chocolate brown and aqua from the Coach eyewear line! They aren't pictured, but I promise they are super cute!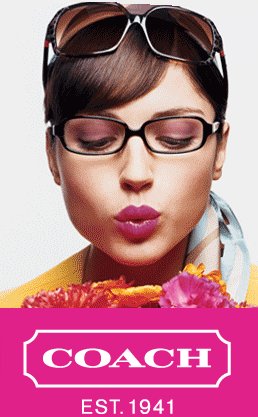 I can't wait to get them and look like a sexy little librarian!
I can totally pull this off, right?
In other news I absolutely HATE the Victoria's Secret "bombshell" commercial.
I think its because I don't understand how a woman can be a bombshell. I get it that it's an old "sexy" name for women, but really? a bomb shell? Do they explode from the utter sexiness of being a woman? Is it because boobs are round like a bomb? and as far as that goes, what exactly did the phrase, "da bomb" come from?! I believe I have even heard the phrase, "that shit is da'bomb!" and to me.. shit and bomb only leads to explosive bathroom behaviors.
Ok, i'll get off my soap box now. Thanks for listening!
PS-Watching Project Runway and I LOVE LOVE LOVE Carol Hannah! I hope she wins!!!