Good morning all of you amazing friends!!!! Before I begin my weekly sunny-side-up list, I would like to send a HUGE shout-out of
THANK YOU SOOOOO MUCH!!!!!
I can't thank everyone enough for voting for my Mia and getting her little mug out into the big bad world to demand the attention she deserves! You are all sooo amazing!!!!!! Mia shot from #366 all the way to #39 yesterday!!! And it was all thanks to the amazing friends I have made in this little blogworld. Sadly, she has now gone back down by 3 ranking points. So i'm curious, how far can the power of blogging go? I know I have made some absolutely amazing friends and been privy to personal info from amazing women who I now look up to.... Its almost like we are all connected in this little world on the internet! So, my challenge? if you would be so obliged, blog about Mia!!! Lets show the world what bloggie friends can really do and make her the number 1 dog!!!!!!!!!!!
Woof! AKA "Thank you!!!!"
and now here is my LOVELY list!
1. The Middle
- This show is freaking HILARIOUS! I watch this when I get home from class on Wednesday night and end up laughing out loud the entire time!! If you haven't seen it yet, make sure to tune in!
2. Summer's Make Believe post
- Summer at
B is for Brown
posted this on Tuesday asking the question, "if you were a fairy what would your wings look like?" The answers to this post were AMAZING! I loved reading each and every one and I even got goosebumps a few times by all of the beautiful descriptions! My answer was....
"White and ethereal. White shimmer with gold pixie dust, flowing and light with pink cheeks. My wings would be slender but strong and I would blend in amongst the clouds and shine like a star."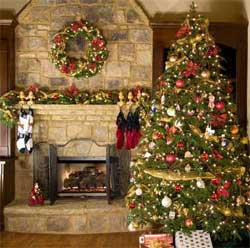 3. Christmas!!!
-Poor thanksgiving always gets the short end of the stick. It's not as exciting and by the time it rolls around people are ready for it to be over in anticipation of the glorious holiday of Christmas!! This year Spencer and I are going to his family celebration for food and conversation. After that however we will be going home to our girls and putting up our Christmas tree!!!!!!! I think the girls are going to go nuts, but I am sooo excited to see it all! Sigh...our first christmas in our new home... How exciting is that!? PS-wouldn't it be A-mazing to live in this house with this beautiful fireplace at Christmas time?!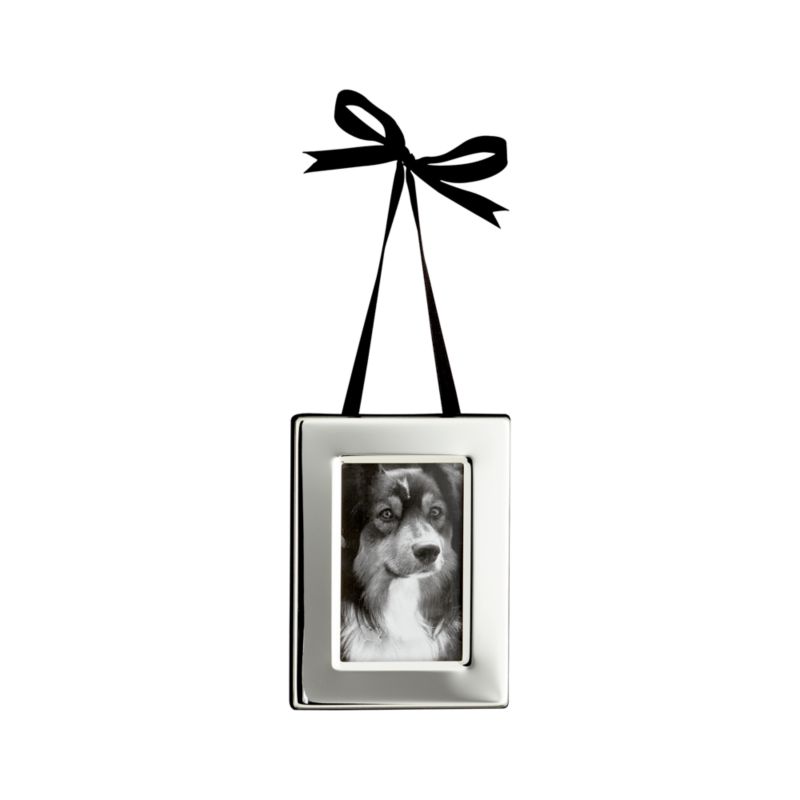 4. The girls first ornaments
-In spencer's family the tradition is to buy a new ornament each year. We have had so much fun shopping for ornaments together over the last 2 years and since this is our babies first christmas we had to get them each an ornament! Most of our tree is silver, gold and light aqua blue so we didnt want to get ornaments for the girls that wouldn't match. We found these little silver frames at Crate and Barrel and will be putting their little puppy pictures in them! Maybe we'll even engrave their names....hmmmmmm.....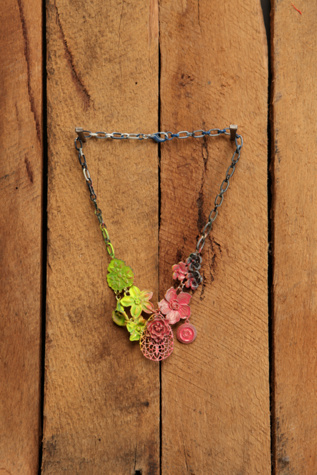 5. This flower cluster
- I saw this necklace on Free People.com. At first I wasn't too sure about it but the more I look at it the more I kind of love it!
FreePeople
is also holding a holiday contest! Go there and make a wish list. You may be the lucky lady to win your entire list!!! Ho Ho Ho!
6. Beautiful knitwear!
I have found an obsession with fingerless gloves! Being a photographer, I find it difficult to use my camera when I have on gloves. Its nearly impossible to turn the knobs and push the buttons when your finger is covered in 1/2" of yarn! Fingerless gloves came into popularity big time last year and I am absolutely in love with them! When I found
JayKayKnits
on Etsy I absolutely fell head over heels! Her gloves are gorgeous and I am definitly purchasing those beautiful blue ones!!!!
7. Pin-dot lampshades
-
Warpe Design
on Etsy makes these absolutely BEAUTIFUL shades. I love how the light dances off the wall behind them. They would be beautiful in a bedroom when you just want a pretty soft light. :)
8. Christmas movie marathon!!!- I can't wait to pull out all of the Christmas favorites! Elf, the Santa Claus, The Polar Express, Miracle on 35th Street, Prancer, and the Grinch! I think a christmas movie marathon might just be in my immediate future!!!!
I hope everyone has an amazing day!!! Thank you so much to everyone, you are all sooo amazing!!!!!
~Hugs~
Jenni