Yesterday I answered the question of how Spencer and I met....and it was a wonderful
story
to tell! It filled me with goosebumps with each word I typed and reminded me of special moments that the two of us have shared! Today, I hope to have some more wonderful memories as I answer more of the questions you all have asked me! But in the meantime, if you haven't asked a question yet, and would like the opportunity then feel free to on this post, but you must answer this question for me....
What is one moment in your life that you were so happy you felt you were walking on clouds?
And now on to your questions!
The first question today comes from Mara of
M Loves M
. She writes...
... since I'm such a confused little post-grad is What was your major, what did you want to be when you were little, what are you know, Do you like it, How's grad school?
.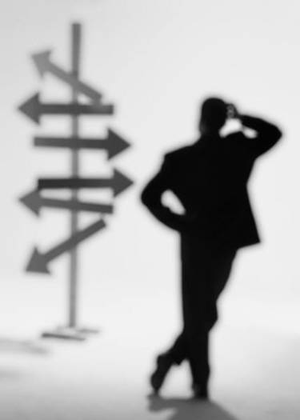 Well, as I already answered in
Q&A- part 1
when I was little I wanted to grow-up to be Minnie Mouse! However, I learned as I grew-up that no, sadly I could not become a giant walking-and-talking mouse!
In high school I had a teacher who I am still friends with today. He helped me find my love for photography and urged me to pursue it as a career. In 2003 I set off to college with the goal of obtaining a degree in photography. While I was in school I focused on commercial/product photography and eventually discovered a passion for advertising. I began taking a few marketing classes and graphic design courses to learn more about advertising. In May 2007 I graduated with a B.S. in Commercial Photography and an individualized minor in Advertising Design.
My first job, and the one I am still at, is as the corporate photographer and a graphic designer for an architecture/engineering firm headquartered in Kansas City. Through my job I have been able to further hone my graphic design skills by learning from the designers around me, and have really advanced my knowledge! My long term goal in life is to become an art director/creative director. I know enough about design now that I feel I could lead a team well. I am in school pursuing a Masters in Marketing Communications so that I can develop my knowledge on the business side of marketing. However, going to class isn't my favorite thing to do. After a long day at work I go to the gym for a little bit, run home to eat a sandwich and have to hurry off to class for the rest of the night (this semester it will be 2 nights a week) but I truly believe it is one of the best things I have done for myself and I know it will pay off in the end. I never want to look back on my life and wonder "what if". In fact, i'm thinking once I finish grad school my next goal will be to become fluent in Spanish!
next up is the beautiful Brittany of
xoxo, Brittany
who asked me two questions!
1. if you could have dinner with any three people, living or deceased, who would they be and why?
2. What kind of relationship do you have with your parentals? are you close?
.
One of these questions is definitely easier than the other one! 1. I would have to say my three people would be.... Spencer because I would want to share it with him! Drew Barrymore because she kind of fascinates me and I think she would be a lot of fun, and Michael Cera because the kid cracks me up! (and he has a lot of the same mannerisms as Spencer sooo it would be funny to see them together!)
As far as my relationship with my parents, it's a little involved. My mom and I are amazing. I love spending time with her at any chance I get, and often times she's more of a close girl friend than a mom. Funny story: Mom is engaged right now too and we went to the Bridal Fair together last weekend. Well, we both got bride stickers to wear since we are both brides-to-be....and we're pretty sure all the vendors thought we were a lesbian couple! It was the most entertaining thing i've witnessed in months! They acted weird like they didn't know who to talk to and would get nervous! My dad is a little bit different. When I was little we were inseperable...but now I don't think he really even knows who I am. Not the real me at least...
The next lady to tempt me with a question was the lovely Kellie of
Kelleidoscope
who asked....
What is your guilty pleasure?
What is one of the nicest things someone has done for you?
hmmm I have many guilty pleasures....but one of them is taking that first cut into a fresh piece of construction paper. The sharp edge, the sound, the feeling...I love it! Yet....I know it's kind of wasteful, so I always feel a little bit guilty.... hmmm also, ice cream....oh my goodness I could sit and eat ice cream until my hands freeze over! I just love it!!!
The nicest thing someone has done for me is hard...but I would have to say that it would have to go to my mom and the way she raised me. She let me make my own choices, discover my own identity and forge my own path... and was there all along supporting me in every way that she could. She let me discover who I was and didn't pressure me to do something I didn't want to. I owe her for being the person I am.
The final question today came from Megan of
Time After Tea
who asked...
Do you have any wedding songs picked out, I have had mine picked for years (i'm not even engaged) and am always interested to know other peoples?
Funny thing...I have actually been thinking about this a LOT lately... Spencer and I don't really have any particular "songs". We just have music that we like! I know that I would like to play some Frank Sinatra, but also play some of the music Spencer and I listen to all the time... unfortunatly a lot of our favorite music isn't entirely "romantic". For example...I love the song "I want You To" by Weezer. I think its a fantastic song, I love the upbeat tones of it..... but if you really listen to it... It's about a guy telling a girl that he loves her, but wants her to leave... haha. If you haven't heard it, check it out below! (we may actually still play it!

Does anyone out there have some good suggestions? We aren't big fans of rap county or pop...

Well, that's it for now! Stay tuned for part 4 tomorrow!
~ &hearts ~
Jenni