3 weeks into working out and eating healthier and the temptations are starting to come knocking. Right now, these little babies....
are sitting a mere 5 feet from my cubicle. They are taunting me, calling out my name and luring me in the cheesy goodness everytime I walk past. Luckily for me, I have walls on my cubicle that block these little demons from my view....but they are never far from my mind. Whistfully staring and shouting out about their cheese-a-licious goodness.
....and then there are the cookies.....
Oh delicious samoa's, peanut butter patties and thin mints you have hexed me! I can't get over your delicious goodness and it takes all of my willpower to allow just one treat a day from the box I keep in my desk drawer..... Lucky for me, I live with a cookie monster!!!!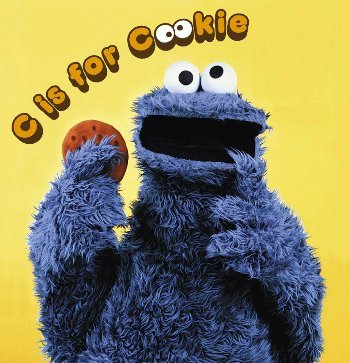 Yes, this furry monster has been lurking about the corners of my home. He always stays out of view...but I know he's there...
2 weeks ago I brought home 2 boxes of thin mints, 1 box of samoas, 1 box of peanut butter patties and 1 box of Thanks-a-Lots....it wasn't long before he struck! I opened the thanks-a-lots one night and ate one cookie.... when I went back the next night for a cookie there were only 3 left! By morning they were completely gone.... Another night I opened the peanut butter patties. After opening the box I decided that I didn't really need one and so I left the inside package sealed tight. At lunchtime the next day I lifted the box to pull out my long awaited cookie and it felt light as a feather! I pulled out the tray and watched as each little section came out empty, until the very last one where 4 little cookies stared back at me! Next up was thin mints...One of the twin packages was opened and GONE in only a few days! But it was ok...I still had my beloved Samoas. My favorite cookies of them all......
I had slowly been munching away on these. Savoring each bite and taking delight in the fact that "cookie monster" didn't seem to like them! All of that toasted coconut, sweet caramel and rich chocolate was all mine! ....and then last night, cookie monster came before me, pulled the box out and started munching away saying, "I don't know why I didn't like these until now..."
Yaknow...in person, Cookie Monster isn't quite as hairy....
Don't let him fool you though...he's watching and waiting for just the right moment to....steal all of your cookies!!!!
On the plus side, he's taken the temptation away and I need not worry about post-cookie weight gain....well, except for the samoa's still sitting in my desk. :)
What do you do to avoid temptation? Do you have a cookie monster at home too!?
~ &hearts ~
Jenni