It's Weigh-In Wednesday!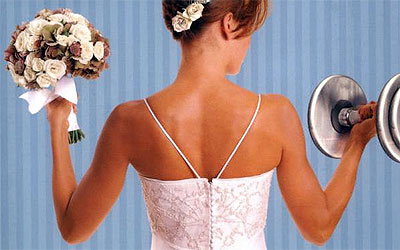 2 months into working out and things are going well!
Weight loss:
I have lost two more pounds! I feel fantastic and I was able to fit into a pair of workout shorts that I haven't been able to wear in 2 years yesterday! It felt fantastic! Overall, i'm getting to the point that when I look in the mirror i'm happy with what I see, and that just motivates me more. I want to look in the mirror and think...wow, I look HOT!" I'm also excited to see how my dress fits when it comes in. I ordered it a size and a half down from what fit me perfectly and planned to have it fit loose by the time it came in in August or September, but then I got the call that it was in stock and I would have it in a few weeks! With the changes so far it could fit by the time it comes in!
Exercise:
I took a 3-day break this past weekend and didn't go sunday-monday. I went back yesterday however and I stayed for 2 hours! I feel good when i'm at the gym and I love the feeling as i'm walking out and knowing that I worked hard and pushed myself.
Eating healthy:
I haven't been eating as healthy his past week. I've had some bad for me foods, and a few sweets. I did go to the store yesterday however and purchased some strawberries and black plums. I plan to eat healthier this week. :)
6 months until the wedding!!!
♥
Jenni