I feel phenomenal right now! I have worked out every single day this week, I have been watching what i'm eating, i've gotten a lot of my christmas shopping done and today I spent the evening making it all about me! SunnySideUp is all about being positive and I couldn't think of a better SunnySideUp if it tried!
I finally got some photographs of our new bedding! We still need to buy some throw pillows and a new down comforter to give it a little fluff, but I think its really going to be beautiful! Betty is a big fan. She jumps up every chance she gets and hogs all of the cuddle action she can get!
Spencer came home this week and surprised Mia with a new christmas sweater! They didn't have any in Betty's size, but she seemed to be ok with it. Mia on the other hand has been prancing around like a little pony all week showing it off!
This afternoon I got to do my very favorite thing! I went to the hair salon. It's absolute heaven! 2 hours of pampering filled with a big glass of wine, scalp massages and two new People magazines. :) I love reading about the fashion fabulousness and faux pas, finding out who is dating who and checking out new clothing and accessories that I would give my right foot to own.... haha DEFINITELY a guilty little pleasure! I feel so fresh and rejuvinated!
How is it that I can never repeat how Rod (my stylist) does my hair?! Grrr
And now the moment I know you have all been waiting for..... (drum roll please) I got my glasses!!!!!! I absolutely love them!!!
Tres chic!
Other things making me incredibly happy right now and beaming from ear to ear.....

I'm watching the two-hour Private Practice right now and it's soooo good!!!! I'm just sad I won't see another one until 2010!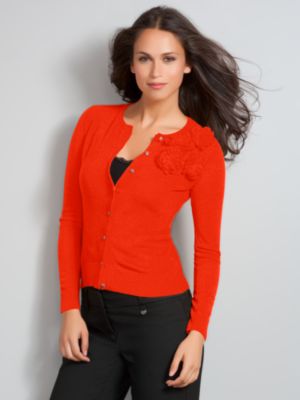 My sweater came! I ordered it the day after Thanksgiving and it's so pretty! I can't wait to wear it ASAP!


Prep & Landing premieres next Tuesday!!! I can't wait to watch it! I smell a new favorite Christmas movie!


In one week I will be done with my first full year of Grad School at KU!!! (1 down-3 to go!)
Go Jayhawks!

I hope you all have a wonderful weekend!!! I plan to spend mine inside finishing up homework and wrapping gifts to place under the tree! I hear we may even have snow!
~Hugs~
Jenni