SPOILER ALERT- DESPERATE HOUSEWIVES AND BROTHERS & SISTERS....
Oh my goodness! I just finished watching my sunday night shows and I am in shock! Seriously?! That's how you are going to end it?! With no new episodes until 2010?!
Who survived? Who didn't? Surely they can't have a show without Bree...... I am kind of surprised they killed off the blackmailer that quick though! and with a plane to the gut no less! ....then again....maybe she survives!
PS-One day I hope to look that good while cleaning the house. haha. My cleaning wardrobe usually consists of unwashed hair and sweatpants... Spencer is one lucky guy!
I was just recovering from the shock of what happened, and then Brothers and Sisters hit me with a second blow!!!!!!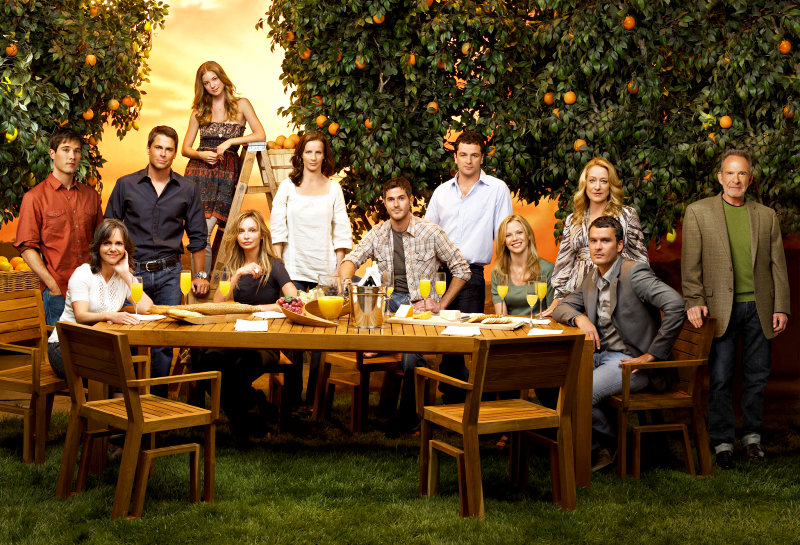 It was an emotional roller coaster! I cried and smiled with the baby's heartbeat, I cried when Robert talked to Kitty about marriage, My heart caught in my throat with her startling news, I shrieked when the little boy got hit by the car and I cried again when Rebecca was confronted by Justin and he admitted to his feelings! Then it was magic! A beautiful wedding on the beach, a picture perfect wedding...Kitty reading a beautiful poem...and then....WTF! What is going to happen to Kitty? Will they ever say "I do"?
DAMN YOU ABC!!!!! Now all I can think about is 2010 and my shows being back on!
What are your thoughts? Who died? Who lived? Will the marriage ever happen, and how?!